Who we are
Toly Deluxe was created in 2012 as a cardboard division of Toly Products, a privately-owned luxury packaging company. Altogether Toly brings more than 45 years of experience in the field.
A cardboard Technical Centre of Excellence, based in Marlow, UK makes the impossible, possible, providing luxury cardboard packaging for many of the world's most exclusive brands. These brands range from chocolate boxes to cosmetics, fine bone china to spirits, turning an ordinary box into a luxurious statement. In addition to luxury and gift packaging, we also have the capability to produce high quality, flat packs, POS and POP.
Services
Toly Deluxe offers a number of services, focusing on speed to market, in-house creativity, and paper engineering.
Prototyping
Full prototyping facilities are available through which customers can receive production ready white mock-ups within 24 hours, and full-colour samples within 48 hours, greatly reducing lead times from China.
Machinery
Substantial investment has been made in cutting-edge sampling equipment, including digital printing, laser cutting, lamination, hot foil stamping, embossing, gluing, spot UV and 3D printing.
Partnership
Toly's partnership with Hung Hing Offset Printing back in 2012 evolved into the Toly Deluxe Division and the ability to offer customers luxury rigid paper over board packaging.
Core Values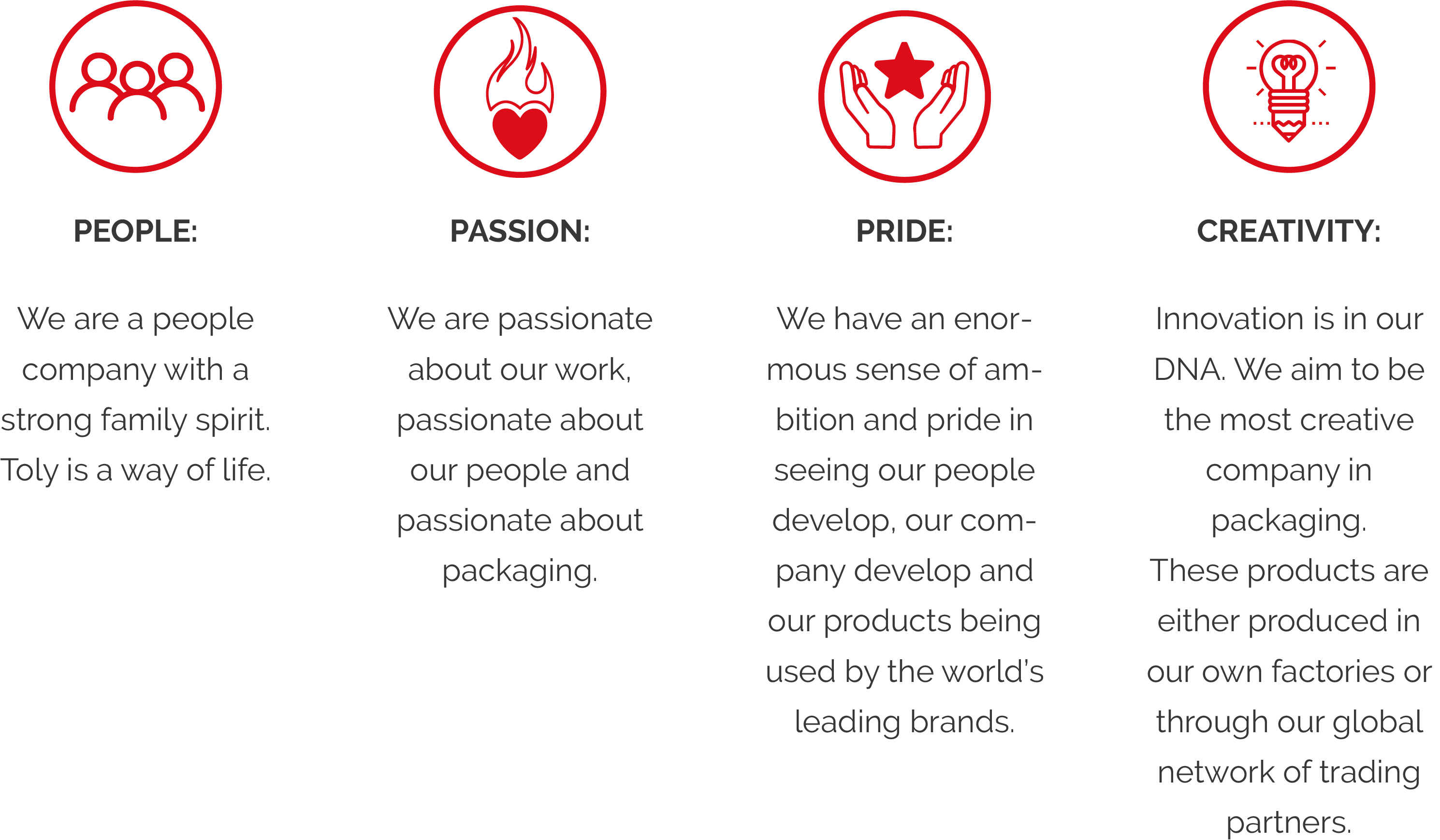 Design
Toly is a global leader in the design and development of luxury packaging. With an enviable reputation for innovation, creative technology and state of the art packaging, Toly makes sure to follow trends and makes sure to be always at the fore-font with the help of our creative team. When Toly develops your packaging solution, a journey starts. This process may be complex, but one we pride ourselves on making easy, smooth and efficient.